Scientists develop a new data transmission system that is 10 times faster than USB
This article is transferred from [cnBeta.COM];
Recently, researchers have successfully developed a new data transmission system that pairs high-frequency silicon chips with hair-thin polymer cables to achieve information transmission speeds 10 times faster than USB. The system may one day improve the energy efficiency of data centers and reduce the load on electronic components.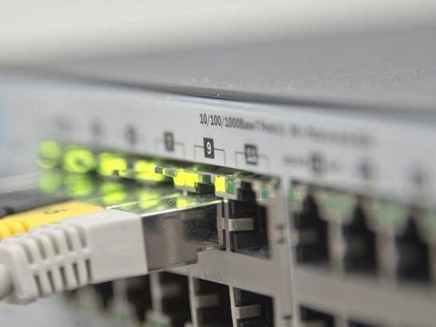 This research was published at the IEEE International Conference on Solid-State Circuits in February this year. The main author is Jack Holloway '03, MNG '04. He completed his PhD in the Department of Electrical Engineering and Computer Science (EECS) at the Massachusetts Institute of Technology last fall. Degree, currently working in Raytheon Company. Co-authors include Ruonan Han, Holloway's PhD supervisor and associate professor at EECS, and Georgios Dogiamis, a senior researcher at Intel.
Holloway said: "The amount of information shared between computer chips has exploded - cloud computing, the Internet, big data. Many of these occur through traditional copper wires. But copper wires, such as USB or HDMI cables. The copper wire in the middle is very power-hungry--especially when dealing with heavy data loads."
Holloway said that although there is an increasing demand for fast data transmission (over 100 gigabits per second) through conduits longer than one meter in length, the current mainstream solution has been "increasingly bulky and expensive" copper wires.
An alternative to copper wire is fiber optic cable, but this has its own problems. Copper wires use electrical signals, while optical fibers use photons. This enables the optical fiber to transmit data quickly with low energy consumption. But computer chips are usually not compatible with photons, which makes the interconnection between fiber optic cables and computers a challenge. Holloway said: "There is currently no way to effectively generate, amplify or detect photons in silicon. Although there are various expensive and complex integration schemes, from an economic point of view, this is not a very good solution."
The team's new link draws on the advantages of copper tubes and fiber optic conduits without their disadvantages. Dogiamis said: "This is a good example of a complementary solution. Their conduits are made of plastic polymers, so they are lighter than traditional copper cables and may be less expensive to manufacture. But when polymer links When operating with sub-Hertz electromagnetic signals, its energy efficiency when transmitting high data loads is much higher than that of copper cables. The efficiency of the new link is comparable to that of optical fiber, but there is a key advantage: "It can be directly compatible with silicon chips, No special manufacturing is required."
The team designed such a low-cost chip to pair with a polymer catheter. Under normal circumstances, it is difficult for silicon chips to operate at sub-Hz frequencies. However, the team's new chip can generate those high-frequency signals and have enough power to transmit the data directly to the catheter. The researchers said that this clean connection from the silicon chip to the catheter means that the entire system can be manufactured in a standard, cost-effective way.
And the new cable is also superior in size to copper pipes, Han said: "The cross-sectional area of ​​our cable is 0.4 mm × 0.25 mm, so it's super tiny, just like a strand of hair. Even though its size is very thin, But it can carry a lot of data because it sends signals through three different parallel channels separated by frequency. The total bandwidth of the link is 105 gigabits per second, which is almost an order of magnitude faster than copper-based USB cables ". Dogiamis said that this kind of cable can solve the bandwidth challenge because we see this megatrend towards more and more data.
recommended article
The USB 4 Type C cable of Hibest Electronic Co.Ltd has recently passed the latest "USB Type-c Connectors and Cable Assemblies Compliance Document Revision 2.0" standard certification published by USB-IF Association. The formal TID NO: 6920 was published on the USB IF website under Integrator List, which make Hibest to be a certified manufacturer of USB4™ Gen3 40Gbps. Hibest will follow the needs of market as always and take the latest technology orientation as a core. We will continue to invest in research and development and innovation of technology and strive to renovate traditional manufacturing techniques and then gradually to make Chinese manufacturing to be smarter....

Before welding, the aluminum foil Mylar needs to be peeled off by laser. If there are still various impurities and pollutants on the aluminum foil, it will seriously affect the subsequent welding of metal parts such as terminals, copper sheets and the aluminum foil, and ultimately affect the accuracy and performance of the product test. efficient…… Part 1 The composition of high-speed cables High-speed cable (Direct Attach Cable) is abbreviated as DAC (common DAC high-speed cable classification and model), generally translated as direct connection cable or direct connection copper cable, using silver-plated copper conductor and foamed insulated core wire as the material, using a separate wire The way of shielding and total shielding constitutes a high-speed cable. The cable composition structure is mainly divided into four layers: DAC level one C...

At the end of November 2017, the HDMI 2.1 standard was officially released. Now more than three years have passed, and related equipment is constantly emerging. Of course, they are all high-end products. You cannot expect them to spread to the mass market. Today, the HDMI Forum officially announced the launch of a new "Ultra High Speed ​​HDMI 2.1 Cables" (Ultra High Speed ​​HDMI 2.1 Cables) mandatory certification program, which can fully support all the features of HDMI 2.1 and output all functions from the source device to the display. . This includes: 4K120Hz/8K60Hz lossless video, dynamic HDR, eARC (audio return channel), VRR (variable refresh rate), QMS (fast media switching), QFT (fast frame transfer), ALLM (automatic low latency mode) ,and many more. In fact, this kind of ultra-high-speed data cab...