HDMI 2.1 was born for three years: the ultra-high-speed data cable landed 8K TV successfully
At the end of November 2017, the HDMI 2.1 standard was officially released. Now more than three years have passed, and related equipment is constantly emerging. Of course, they are all high-end products. You cannot expect them to spread to the mass market.
Today, the HDMI Forum officially announced the launch of a new "Ultra High Speed ​​HDMI 2.1 Cables" (Ultra High Speed ​​HDMI 2.1 Cables) mandatory certification program, which can fully support all the features of HDMI 2.1 and output all functions from the source device to the display. .
This includes: 4K120Hz/8K60Hz lossless video, dynamic HDR, eARC (audio return channel), VRR (variable refresh rate), QMS (fast media switching), QFT (fast frame transfer), ALLM (automatic low latency mode) ,and many more.
In fact, this kind of ultra-high-speed data cable was designed at the beginning of HDMI 2.1 announcement, but it has been waiting for more than three years before it finally becomes a reality.
Compulsory certification of ultra-high-speed HDMI data cables includes tests that meet current EMI electromagnetic radiation requirements and minimize wireless interference. Any length of data cable must pass the HDMI ATC (Authorized Test Center) certification test in order to be certified.
The certified ultra-high-speed HDMI data cable will be marked with the product name, certification label, holographic image and two-dimensional code on the packaging box and cable. Use the special HDMI data cable certification APP to scan to obtain product information and verify the authenticity.
At present, more than 140 data line manufacturers have participated in the HDMI Advanced Certification Program.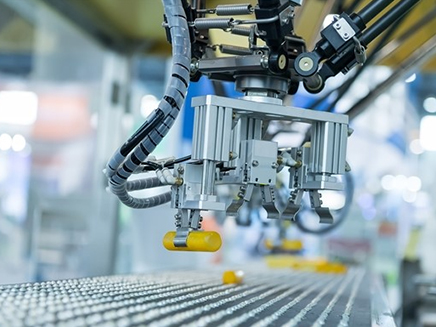 recommended article
The USB 4 Type C cable of Hibest Electronic Co.Ltd has recently passed the latest "USB Type-c Connectors and Cable Assemblies Compliance Document Revision 2.0" standard certification published by USB-IF Association. The formal TID NO: 6920 was published on the USB IF website under Integrator List, which make Hibest to be a certified manufacturer of USB4™ Gen3 40Gbps. Hibest will follow the needs of market as always and take the latest technology orientation as a core. We will continue to invest in research and development and innovation of technology and strive to renovate traditional manufacturing techniques and then gradually to make Chinese manufacturing to be smarter....

Before welding, the aluminum foil Mylar needs to be peeled off by laser. If there are still various impurities and pollutants on the aluminum foil, it will seriously affect the subsequent welding of metal parts such as terminals, copper sheets and the aluminum foil, and ultimately affect the accuracy and performance of the product test. efficient…… Part 1 The composition of high-speed cables High-speed cable (Direct Attach Cable) is abbreviated as DAC (common DAC high-speed cable classification and model), generally translated as direct connection cable or direct connection copper cable, using silver-plated copper conductor and foamed insulated core wire as the material, using a separate wire The way of shielding and total shielding constitutes a high-speed cable. The cable composition structure is mainly divided into four layers: DAC level one C...

This article is transferred from [cnBeta.COM]; Recently, researchers have successfully developed a new data transmission system that pairs high-frequency silicon chips with hair-thin polymer cables to achieve information transmission speeds 10 times faster than USB. The system may one day improve the energy efficiency of data centers and reduce the load on electronic components. This research was published at the IEEE International Conference on Solid-State Circuits in February this year. The main author is Jack Holloway '03, MNG '04. He completed his PhD in the Department of Electrical Engineering and Computer Science (EECS) at the Massachusetts Institute of Technology last fall. Degree, currently working in Raytheon Company. Co-authors include Ruonan Han, Holloway's PhD supervisor and associate professor at EECS, and Georgi...